Affordable Professional Residential Painting in Indianapolis
Update the look of your home with professional residential painting services.
At Flora Brothers Painting, we ensure that your home receives the attention that it deserves. We work efficiently to deliver exceptional results, from the selection of paint to clean up after the project is done.
Wide Range of Residential Painting Services
There is much more to residential painting than updating the interior or exterior of your home with new paint. We can also handle surface repairs to walls, ceilings, and trim. Here is a closer look at the services we provide:
Full-service residential painting
Coatings for garage floors
Surface repairs for damaged walls, ceiling, or trim
Refinishing of wood surfaces, including cabinets
Complete exterior or interior paint projects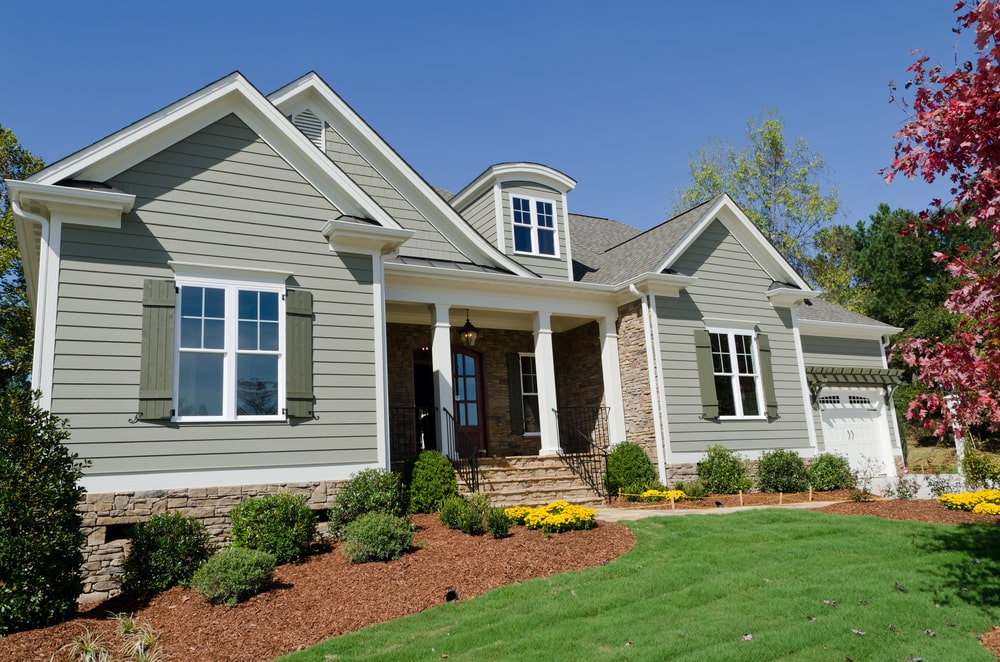 Painting is one of the most affordable ways to renovate your property. If you are planning to sell or rent, giving your residential property a fresh look may help attract potential buyers or tenants.
Updating the interior or exterior of your home is also a great way to breathe more life into your property. If you are tired of looking at the same, faded paint, year after year, it may be time for a new paint job.
Painters in Indianapolis that You Can Know, Like & Trust!
We Protect Your Possessions and Property
We handle all the prep work before getting started on your painting project. We do not start painting until your furniture and possessions are either moved to another area or covered with large drop cloths. We also use quality tape to protect window frames and baseboards.
Along with handling any preparations for interior painting, we use the same care with the exterior of your home. We can cover shrubs, bushes, and other landscaping to protect against paint splatter, dust, and debris.
When painting the interior or exterior of your property, we also look for any signs of surface damage. We take care of minor repairs to ensure that your new paint job looks clean, smooth, and professional. Depending on the condition of the exterior, we may also pressure wash surfaces and scrape loose paint.
We Only Use the Best Paints and Equipment
At Flora Brothers Painting, we work quickly to get the job done so that you can get back to your normal routine. While we work fast, we never skip any details. As we are committed to exceptional customer service, we want to ensure that you are completely satisfied.
Any surface that you need to have painted will get a nice, even coating. We only use quality paint products, along with the proper painting techniques and equipment, to ensure superior results.
When the project is completed, we clean-up and restore your home to its previous state. Furniture is uncovered and put back in place, tape and masking are removed, and touch-ups are taken care of. Other than the fantastic new paint, there is no sign that we were ever there.
Why Should You Consider Painting Your Home?
Painting the inside or outside of your home is an effective renovation solution. In addition to dealing with minor damage to drywall, molding, and trim, a new paint job can help restore the condition of a neglected property.
Renovating faded interior walls or chipped exterior paint may be needed before selling a property or after moving into an older home. You may also want to update the look of your home before scheduling a real estate evaluation.
While updating the appearance of your home may boost its value and curb appeal, it can also help create a more inviting, relaxing space. Use bright paints to help lighten dimly-lit rooms or find colors that complement your furniture.
Request Your Residential Painting Estimate Today
When you allow professionals to handle your painting project, you can rest assured that your home is in good hands.
We treat your property like our own and take great care to protect your furniture, landscaping, and belongings from paint and dust. We also use the best paints and equipment for a quality paint job that should last for years.
If you are interested in reliable residential painting services, contact Flora Brothers Painting today to book an estimate. We will arrive at your property, assess the rooms and locations that you want to be painted, and provide an accurate price estimate.
FLORA BROTHERS PAINTING IN INDIANAPOLIS
When it's time to give your house a fresh paint job, hire a professional painter in Indianapolis. It can be hard to decide which house painter or painting company you should bring in and each painting service in the Indianapolis area seem to imply that they offer many of the same services. But do they really have the experience or needed skills to get the job done the way you visualized it?
Concerns such as these become non-existent if you hire Flora Brothers Painting for all of your exterior painting and interior painting needs. As one of the leading painting services in the Indianapolis Metro Area, we have learned that value is truly what matters to most of our customers – getting the job done right the first time. Flora Brothers Painting approaches each project with the same level of professionalism, attention, and care.
Why Choose Flora Brothers Painting
Here's a few good reasons of why you should hire Flora Brothers Painting for all of your painting needs:
We've provided quality service since 2011 to Avon, Plainfield, Brownsburg, Mooresville, Zionsville & surrounding areas
Both exterior painting and interior painting services are offered
We emphasize the importance of impeccable customer service
We can save you the mess and time of DIY- doing it yourself
We are always on time, punctual, and hire only the best guys & gals and the most trustworthy painters
We want to earn your future business and referrals
We are highly detail oriented
We use high quality paints from PPG Porter Paints & Sherwin Williams Paints
We are fully insured